Upcoming COVID-19 Vaccination Clinic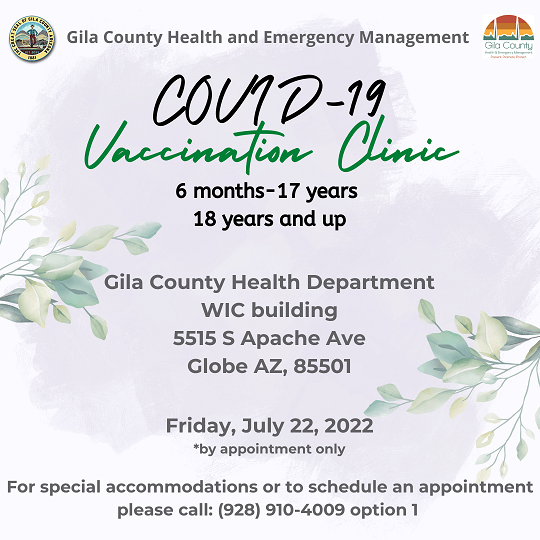 We will be hosting a COVID-19 vaccination clinic for children 6 months to 17 years of age and adults 18 years and older. You can make an appointment by calling us at (928)910-4009 option 1.
The vaccine is free of charge and will be availablle by appointment only. Please note that we cannot guarantee that all appointments will be filled, so please arrive a few minutes early for your appointment.
We look forward to seeing you soon!